inRoads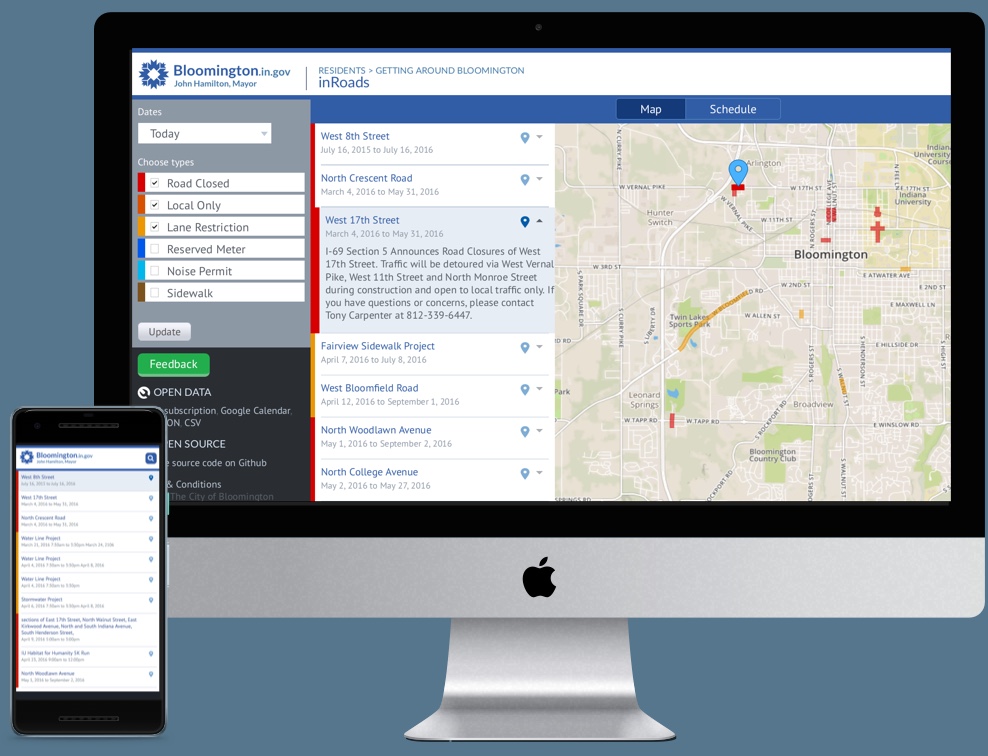 An award-winning web application that doesn't just make it easier for the public to know when roads will close—it makes it possible for the public to see closings in the app they already use.
One project. Two stories.
UI Case Study
My team thought a responsive map app was impossible—until we were tweet-shamed for not doing it.
How I made it possible
UX Case Study
Before inRoads, collecting and publishing road closing information was overwhelming for one employee.
How we rescued Fridays